Abundance Abounds
33 Money Journaling Prompts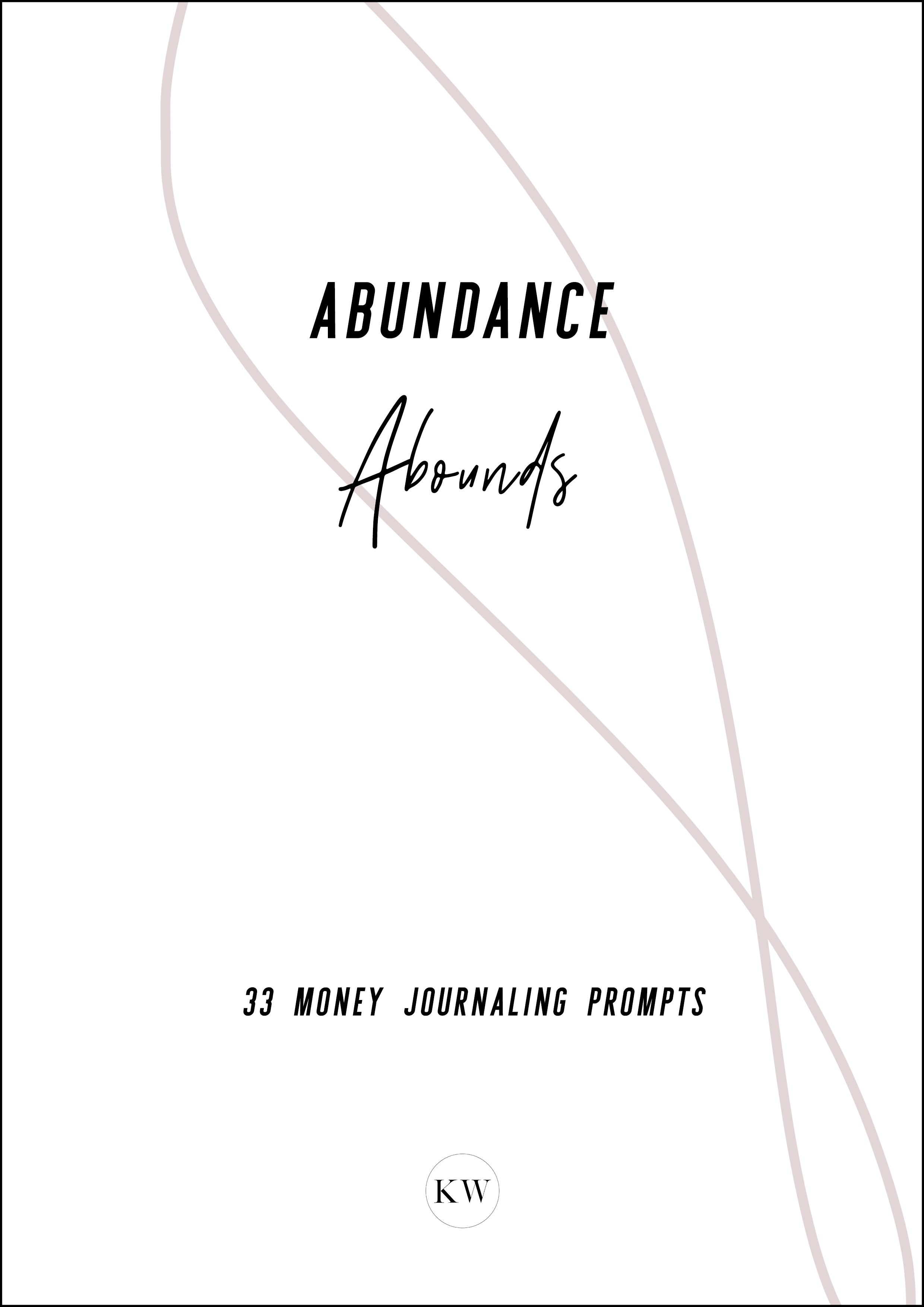 Time to transform your money mindset beautiful!
All with journaling. Paper and pen. We go old school.
Hi girls!! The KW Journal Prompt ebook is FINALLY HERE!
KW has created a strong reputation for journaling and I've been asked countless times what the journal prompts are that I use! So I decided to create this beautiful ebook filled with 33 journal prompts, just for you.
I have infused this ebook with such tender love and care. If you look at the front page, you'll notice that the design is similar to that of a figure eight. That's because that was the inspiration! The angel number 8 is the number abundance, and since we are journaling for 30 days of ABUNDANCE abounding, I thought it was perfect!
Minimalist, chic and modern girl, this 12 paged ebook is filled with the journaling prompts I myself have used in the past to create the multiple 6 figure business I now own!
And the best part is - you can have it for a fraction of the price that it would cost in a masterclass!!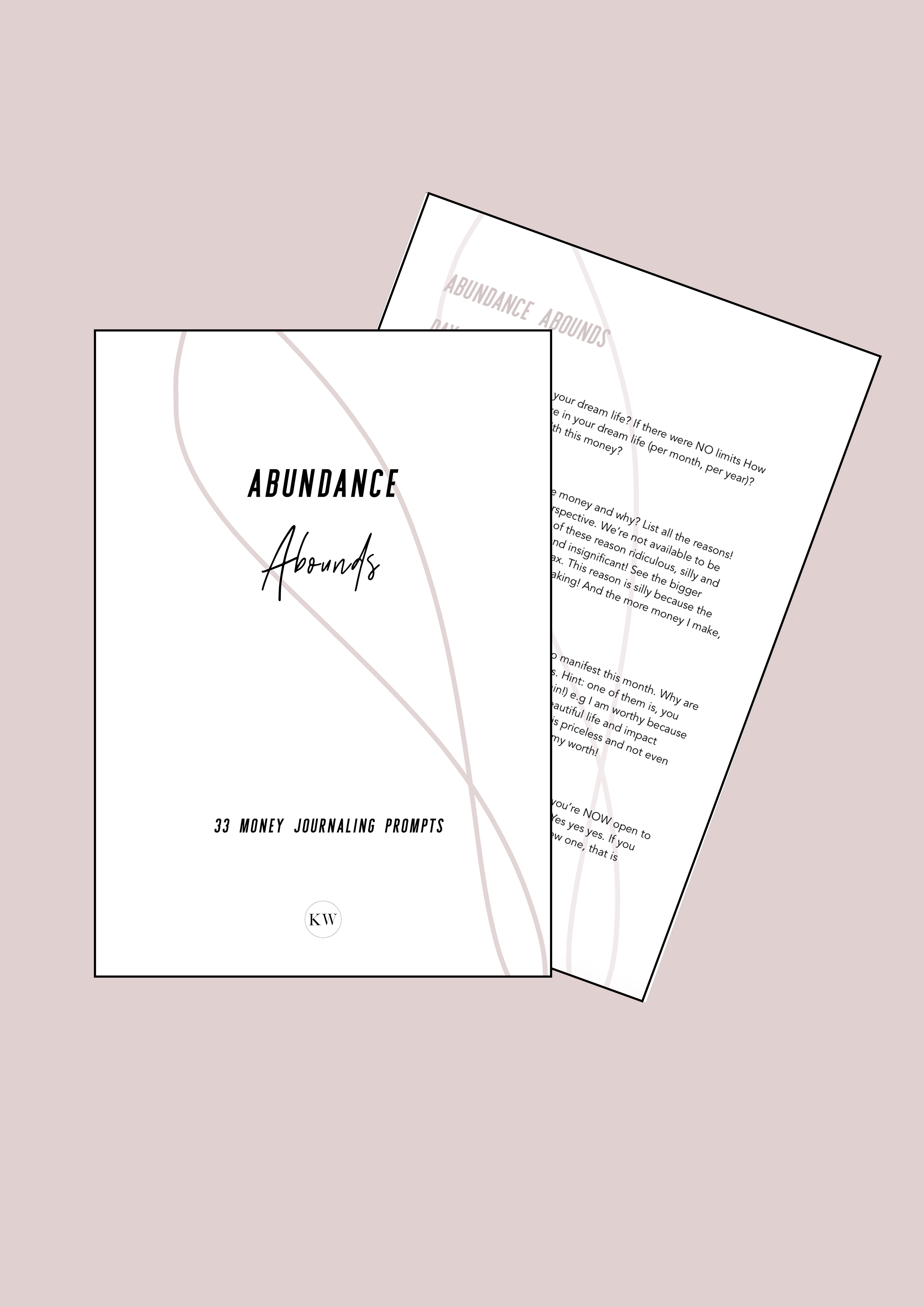 gorgeous design, beautiful mindset shifting journal prompts waiting for you to take action.
Testimonials
"I just wanted to let you know that I am on day 18 of abundance abounds and I just manifested over $1000. I knew that the universe would provide but damn girl! I am blown away and feeling so energetic. And then it just hit me. MONEY IS JUST ENERGY. Energy that expands my opportunities.
I've never felt ok spending a ton of money. I had a ton of self-limiting beliefs to let go of and it's indescribable girl. I never thought I'd be living the life of my dreams while working from home!!! So grateful. ✨
By investing in myself by investing in your services, I have learned so much about spirituality in a way that makes sense to a modern millennial woman. 💕
Thank you for helping me rewire my old programming and allowing your tribe to tap into your energy with this amazing workbook! Learning about mindset + manifestation + everything universal law has completely shifted my being as a whole!
I am now feeling like I can call in so much more abundance! 🙌🏽"
- Naomi Harrington

"Abundance Abounds' has helped me fall back in love with myself, change my mental beliefs and create abundance in my life.
With each day of journaling, I am reminded of my ability to manifest the life of my dreams.
I highly recommend this to every girl wishing to live a happy, luxe life!"

- Twinkle Makwana
I'm ready to journal my heart out!
FULL PRICE, Abundance Abounds is $33!
If you LOVE the sound of Abundance Abounds, you'll also love Manifestation Reflections!
A reflection worksheet printable for your success!