How To Trust The Process Of Manifestation
GIRLS! Hello, hi! It's been a while (eight days to be exact). My apologies for this post being a little late, as many of you girls know, I run this blog and business alongside studying full time - which means priorities. (To find out more about how I use LoA to run a business and study at the same time, listen to episode 23 on the podcast!
Anyway let me set the scene for you right now! I'm in my warm fluffy jacket, belly full of almond waffle + peanut butter + butter (yum) and listening to Bossa nova (this song is my fav right now!) whilst I tap away at the keys to give you this week's blog post!
I'm feeling super high vibe because I just did a FB live in The Health Style Emporium which was amazing! So I'm running off these amazing vibes and passing them to you via text (can ya feel it?).
CHECK - HOW BIG IS THE GOAL?
OKAY SO let's get down to business hey (Mulan music just started playing in my head) - HOW do we trust the process of manifestation when we have goals that are so big? (After all, if you're asking this question, it's because a part of you is having trouble believing that you can manifest something!)
First off, if you have goals that are big, that is AMAZING! Keep them that way, because it's always better to aim high and see what the universe can do for you. Having said that however, you also need to make sure the goal is big but also at the point where you can believe that it's possible.
Example. If you think that it's a far reach to imagine yourself with $1million dollars and a yacht right now, then step it back a notch (ha ha). Maybe go for $10k in a month first, of $1k in one week!
If you can't picture yourself with your soul mate immediately, picture yourself just on a date! Set a goal and have a vision but make sure that it's believable!
NOW, WE GET TO: MAKING IT PLAYFUL
One thing that can really shrivel up your manifestation (and let's face it, none of us want that) is making things SO SERIOUS. When you get really serious about achieving X before a certain deadline and having it to come from a specific source, it literally closes all those doors that were starting to open new opportunities for you. If something doesn't come in a certain way it doesn't mean it's not coming. It for sure is - especially if you're making aligned action towards it. All it means is that it's coming in a different way!
The key is to get playful with it. Put out your goal/desire and literally say to the universe "alright universe, show me what you got!" The more playful you can be with your goal, the more you have FUN and the more you have fun, the faster the universe works to align every single event that needs to occur in order for you to manifest that desire.
It doesn't hurt at all to say to your friends "by the way, I'm flying to Italy this year." just for the heck of it! You never know what might happen! Plus your real friends wouldn't judge you! Joke about it all! Anyway, isn't it a thing that behind every joke there's some sort of truth? ;)
ENVISION EVERYTHING AS IF IT'S HAPPENING - GET DORKY
Our mind cannot tell the difference between an imagined experience and real life experience. Do you remember that time you told a lie so much that eventually you began to believe it? You can use this to your advantage girl! Instead of lying, trick yourself that you already are at the stage that you want to be at. If you want to hang out with certain people (like say you want to get nicer friends), hop onto facebook lives where there are people who are high vibe and others joining who want to spread that goodness! And bake yourself in that energy! (Dorky, I know but it works!) Replay lives where a bunch of people were live and let it play in the background whilst you cook/tidy etc!
Something I like to do is listen to Bossa nova and pretend I'm already working on a Greek island (and girls I'm writing this into today's blog post because this is going to be a reality! And I will literally link back to this blog post in the future to prove it! ❤️
For more how to really act as if, read this blog post!
P.S ASK FOR SIGNS
I feel like I can hear you girls saying "yes, mom" - because I say this every time (hahah), but girls - don't forget that you can ask the universe for signs to support you so that you know you're aligned in manifesting that desire! For me when I see a Dalmatian it means keep going! 11:11 or 1:11 means that I'm aligned and on the right track! This will help you trust!
Okay that's all from me today! I am BEYOND excited for the next round of The Manifestation Collective (my signature 6 week group coaching program) where we literally dive DEEP into this goodness! We get you acting as if, really getting high vibe and best of all, MANIFESTING the life of your dreams! (Where chic minimalist modern gal meets creating a strategic future by design!) Get all the details right here.
Camka babe was in the last round and this is what she had to say!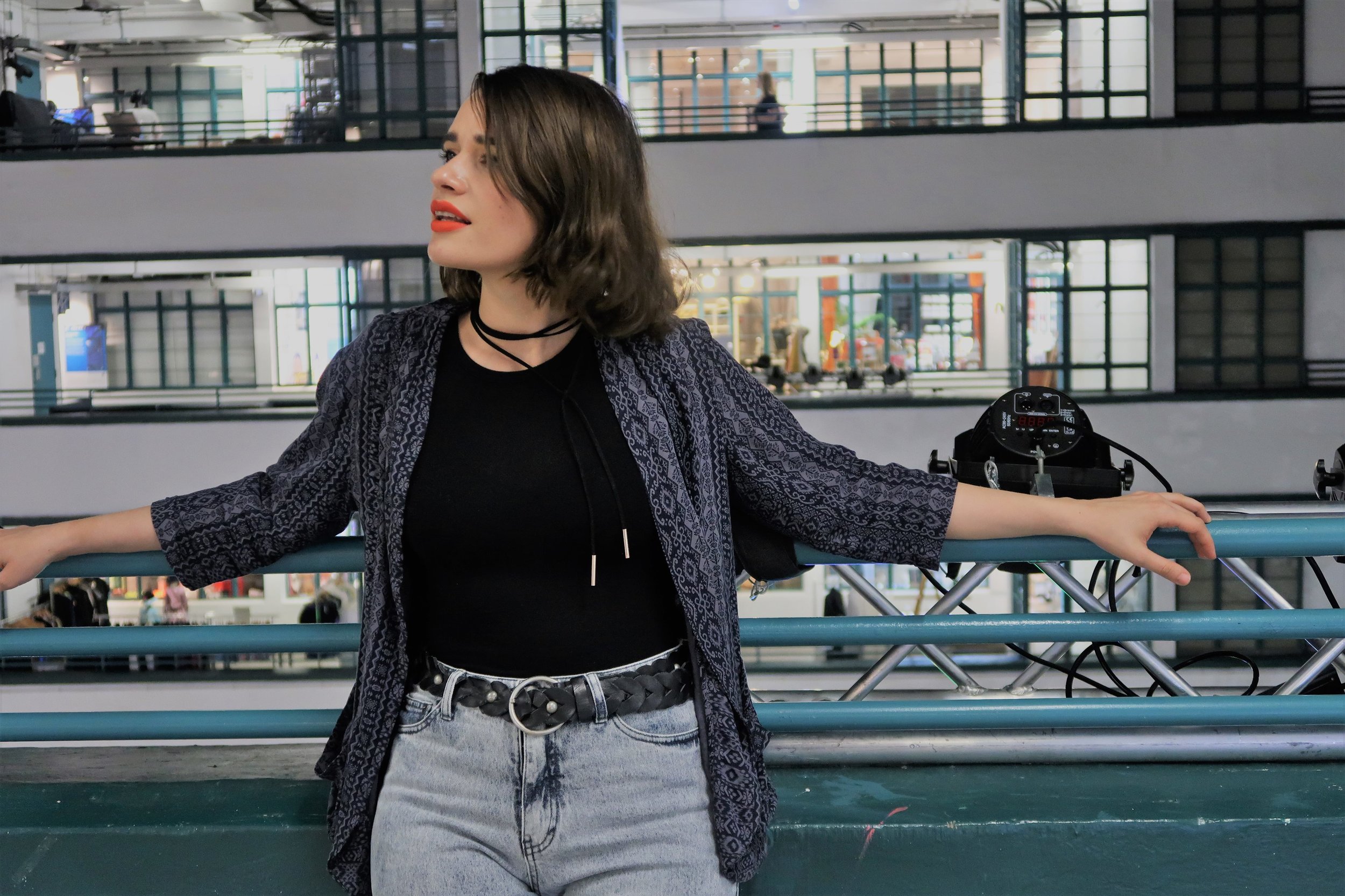 "The Manifestation Collective is easily one of my favourite programs I ever took."
The Manifestation Collective is easily one of my favourite programs I ever took and it's also one where I know I will see incredible results from implementing the things I have learned because I already have seen so many results in just 6 weeks. I manifested money on several occasions, I manifested the right people into my life and most importantly I manifested a great deal of inspiration and creativity that I put right into my own business that I enjoy working on and creating for so much more right now. If you've been seeing people talk about the LoA and manifestations and getting great results from working with the universe and you never really figured out what they're all on about, this is the course for you.
Kimberley explains the different laws in a language we all understand and with real life examples to support them, even for someone coming from such a rational and logical way of thinking like myself everything made perfect sense and I could finally understand how it can work for me. Kimberley is so kind and authentic and you can tell that she genuinely cares about every single person seeing results from taking this course which makes it all the way more valuable and worthwhile.
I know I will profit from things I learned in TMC for the rest of my life and for that I'm really grateful to Kimberley!
- Camka, 25 @flakepop
Curious and want to know more? To join or enquire about the beautiful collective to up-level your LIFE send through your questions using the button below! x
Anyways I'm off to deal with a couple more uni things and then head to the rock climbing gym to meet Byam! (I'll be documenting it on my instastory!) What's your night going to be like?
Big love,
Kimberley xo
PIN FOR LATER,babe!