KW presents
HIGH VIBES + THE UNIVERSE!
Have you ever wanted to join a course where you're in HIGH VIBES and learning about the universe?
well honeys!
I have GOOD NEWS for you!
Hello my loves! Every now and then I love to create a very low investment course which is widely avail for all us modern girls who love to indulge in a little self love now and then and UP our self care + our connection and ability to manifest!
HIGH VIBES & THE UNIVERSE is a place where we go there.
We go to that place where you are immersed in high frequency content as well as learning about the things that will change your manifestation game.
WE TALK about the main elements that a modern girl manifestor needs to know about:
SIGNS, ANGEL NUMBERS + SYNCHRONICITIES
I get so many questions about how to get your sign, angel numbers and what synchronicities are (are they the same thing as coincidences?!)
In High Vibes & The Universe, we chat about these topics to help shape your understanding!
HOW THE UNIVERSE IS CONSPIRING IN YOUR FAVOUR
Have you ever felt it hard to believe that the universe really is on your side? It's almost as if you hear that it is "for you" but you almost still don't believe it.
In module 2, you'll find that I share with you my secrets on how I shift into believing that the universe is truly working in my favour!! You will walk away with the willingness to believe which will releasae the blocks to you manifesting your desires!
ALL THINGS MINDSET + MANIFESTATION TO CREATE YOUR DREAM REALITY!
Of course I needed to have a module where we chatted about all things mindset and manifestation! In module 3 I share the practical, the deep, we talk your point of attraction and how to see where you're at so we can re-align to what you DO want!
HOW TO BRING YOUR A-GAME
Ooo yes. This is my personal favourite module. This is where we turn it up a notch (or 3,000) and take it to the NEXT LEVEL with action that is aligned! I talk about how to get past a rut you may be experiencing with ease, how I myself found inspiration again! You can have it all once you bring your A-GAME!
From module 1 to module 4, we will travel from the basics of this uinverse, to then understanding how the universe is supporting you even at the times that you feel this is false. We build onto the aligned concepts that form the mindset that will lead you to creating your dream reality! And lastly = we infuse ACTION into this all!! Bringing your A-GAME will bring all that's been programmed into your mindset for manifestation to LIFE!
If you have questions about signs, synchronicities and angel numbers you want answered, and you'd love to delve into them a little more >> this is where we do it!
Think of High Vibes & The Universe as a high energy spritzer to your every day life. It will absolutely change your perception from feeling like your on you're own strength to finally rising to your potential and getting out of any rut you may be in.
Some key points we touch on are:
How to find your sign

The game of faith

Synchronicities

Angel numbers

How you create your reality

The difference in manifesting signs versus your desires (one small step away)

How to believe in the universe

How to see things as happening FOR you

What to do if you feel silly believing in the universe

Conscious and subconscious mind and how it relates to the universe and manifestation

What integration is and how it affects your manifestation abilities

How to be in balance so that we can manifest

How happiness may not actually be the goal

How to move through resistance

How to bring your A-GAME!

How to cut cords from things holding you down from moving foward

How to come back to yourself and who you truly are!

How to give yourself permission!
WHAT'S WAITING FOR YOU?
4 HIGH VIBE modules

Perfect for the modern girl desiring to take manifestation to the next level!

These high vibe modules range from 30-40 minutes! (not too long, easy to fit into your daily life!)

JOURNAL PROMPT LOVE

Not only that! With each video, you will find there are HIGH VIBE journal prompts under which will get you integrating and fully comprehending the shifts that have been designed into each module for you. These have been created to compliment and enhance your experience and integrate with flow!

I believe there is so much power to journaling alongside courses - and so I've designed these additional prompts to help you see the concepts from a new modern girl understanding and perspective.
PS! Here are some affirmations I wanted to share with you:
>> I embody high vibrations. I am of a high frequency.
>> I am ready to step up and be supported by the universe.
>> I am willing to accept divine guidance, I am willing to step up to my A-GAME.
>> Ease and flow is mine, all aligns. My desires are manifesting from my ability to be in this vibration and frequency.
>> I am incredible, I am amazing!
Loving this vibe? You will love High Vibes & The Universe!!
let's get you in the vibe + connecting with the universe gorgeous! x
READY TO UPLEVEL AND VIBE HIGH?
Total investment is $111!
BUNDLE DEAL: High Vibes + the Universe & HOW TO MANIFEST $1,000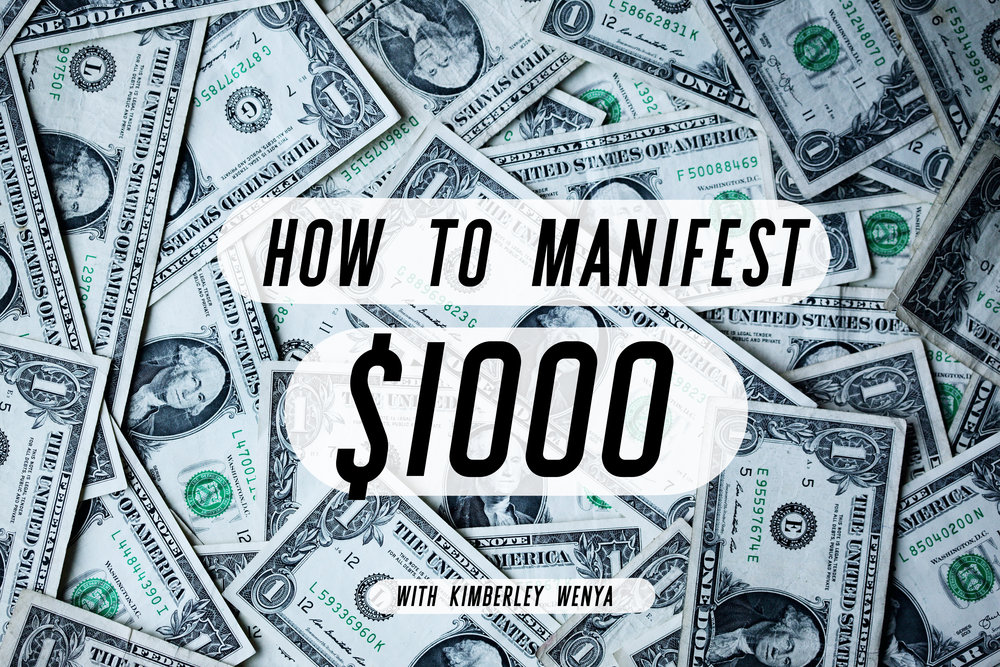 This is worth $333, but you save $156 when you get the bundle!!