Ever felt like it's yourself against the world?
And that to be abundant or lucky, you have to be born into a rich family.
I only feel happy some days.
I'm just a poor student.
I feel like I haven't got control over what I want in my life.
I'm too scared to change because what will my friends think of me?
I feel like my income is capped to my part time job.
I have to work really hard for the things I want.
I feel like it's impossible for me to achieve my dream life.
I wish I had support.
What if I told you there is an ever present support from the universe?
All you need is to know how to tap into it?
Life just happens to me, I struggle to control what happens each day.
Money is limited and I have to work so freaking hard to earn every dollar.
I wake up and feel meh about life or about what's going to happen every day.
Once one bad thing happens to me, the rest of the day is downhill!
I get stuck in feeling powerless over what happens in my life and I'm sick of it!
I'm grasping for all these goals, dreams and desires but they still feel so far away.
How many of these thoughts do you have?
Are any of these relating to you?
The super manifestator babe's mentality is that….
Life happens FOR me, not TO me.
Money is an unlimited resource and is easy to manifest!
I wake up inspired about life and about what's going to happen every day.
Once one bad thing happens to me, I know exactly how to turn my day around for feeling good.
I feel empowered over what happens in my life and I love it!
I'm making massive inspired action for my goals, dreams and desires and every day am one step closer to manifesting my dream reality.
The truth is, that YOU create your reality.
Whatever state your life is in, you created it.
It sounds harsh, but also empowering. Because if you created THIS, you can create your DREAM LIFE.
The truth is that your reality is a reflection of your internal condition.
And I'm here to share all the tools I know and have studied to help you make this transformation from the inside out.
I grew up as a kid in a humble little home in Melbourne. We had a little house and although old and derelict, I was so happy.
As a kid I was secretly a super manifestor.
I had a plastic wallet filled with pictures of my favourite people I'd seen on tv.
I'd bring my wallet with me everywhere and open it to look at the groups, singers, concerts I wanted to go to.
Fast forward to 11 years old and I had seen them, received letters from, or sang along with them live in concerts.
I manifested interacting with each and every one of the pictures in my little plastic wallet.
And it didn't stop there.
I always had enough money for the things I wanted to buy.
If not now, in the near future.
I'd want something passionately and before I knew it, the money would show up. The jobs would pop up. The opportunities would be given to me.
The universe worked in my favour to make all of these things possible.
I never had to worry.
I manifested my soul mate.
But not before I learned to love myself first.
I manifested material things, dresses, flights overseas, cheap accommodation, presents, money.
But I never realised that I was manifesting them and the recipe until I started studying the laws of the universe. I now put it into practice and can fine tune what I attract - or not attract into my life.
The thing is that you can NOT attract things into your life, as easily as you ATTRACT things you want. The things is to know HOW to attract more of what you want and less of what you don't want.
I want to share how with you.
I used to wake up each day dreading what was going to happen.
If I was going to be late to school, going to face people I disliked, argue or just not have a good day.
I'd let people walk all over me.
I accepted lowering my life standards to the money I made.
I bumper car'd through life from a young age all the way til a year ago.
Since then I have completely changed my life.
I know I create my reality and I know that I have the power to create it the way I want with the power of thoughts and an on point mindset.
If I want to up-level my lifestyle, there's no questions. I make a plan backed by the universe to up-level my income.
If I want to up-level my relationships, I send out a message to the universe to bring me a gal pal.
If I want to get fitter, I use power affirmations and ask the universe to guide me to activities I enjoy that make the fat melt off. (It always works).
What was the key point?
I created HUGE mindset shifts. I set NEW rules.
I made a PACT with the universe that it had my back and I knew how to use its abilities in my favour.
The problem is that too many of us are stuck in the fears that society has been in for YEARS.
Movies, tvs shows and books tell us that life is hard.
We're told that our life's potential is capped by our past, our background, how rich our parents were.
THIS IS NOT TRUE.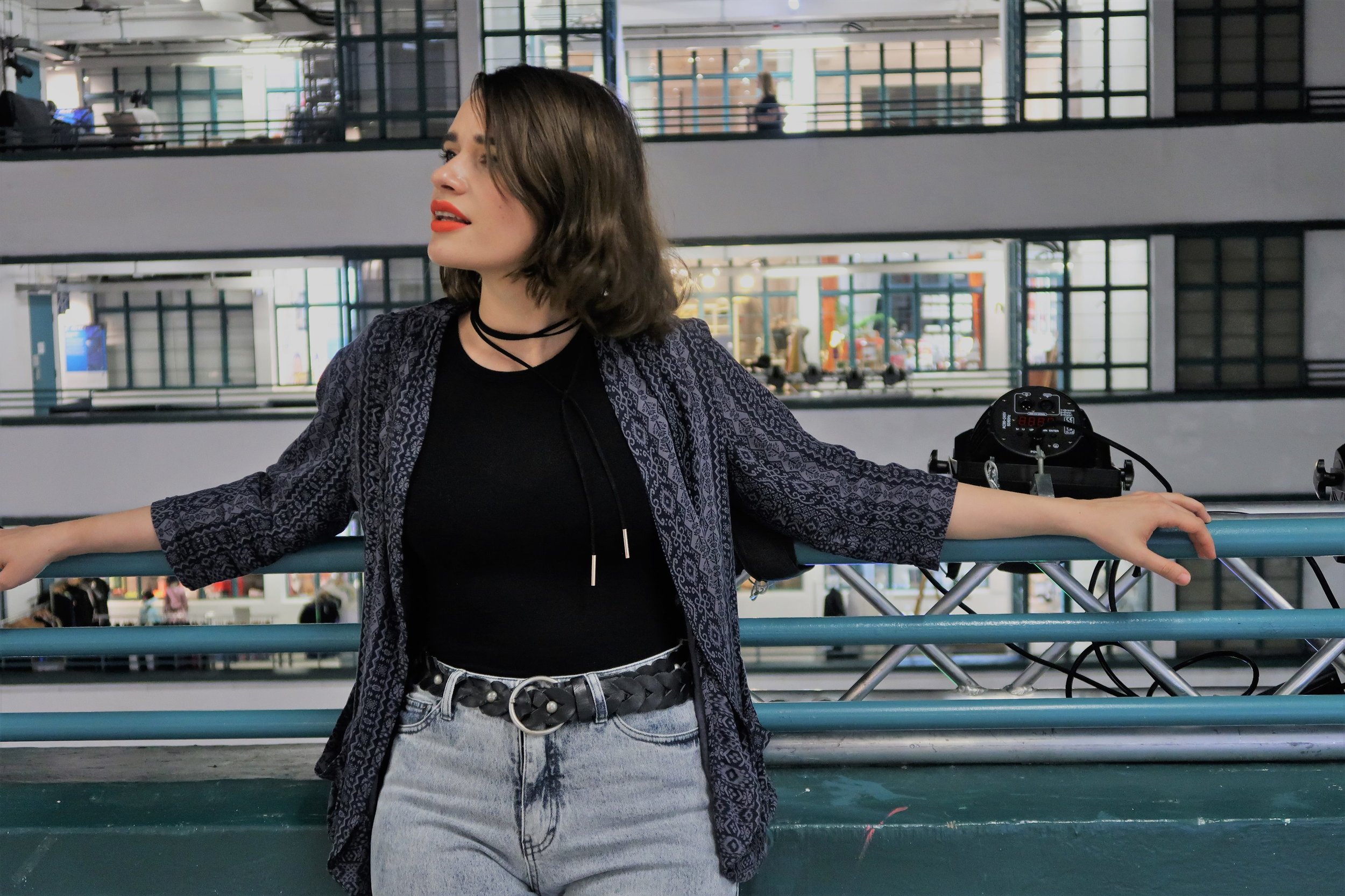 camka made massive changes in her life
"The Manifestation Collective is easily one of my favourite programs I ever took and it's also one where I know I will see incredible results from implementing the things I have learned because I already have seen so many results in just 6 weeks. I manifested money on several occasions, I manifested the right people into my life and most importantly I manifested a great deal of inspiration and creativity that I put right into my own business that I enjoy working on and creating for so much more right now. If you've been seeing people talk about the LoA and manifestations and getting great results from working with the universe and you never really figured out what they're all on about, this is the course for you.
Kimberley explains the different laws in a language we all understand and with real life examples to support them, even for someone coming from such a rational and logical way of thinking like myself everything made perfect sense and I could finally understand how it can work for me. Kimberley is so kind and authentic and you can tell that she genuinely cares about every single person seeing results from taking this course which makes it all the way more valuable and worthwhile.
I know I will profit from things I learned in TMC for the rest of my life and for that I'm really grateful to Kimberley!"
- Camka Sarvan @flakepop http://flakepop.com/
In our amazing 6 weeks together, we cover:
The mindset that a super manifestation gal needs to be high vibe and harness the power of the universe
The secrets to the laws of attraction and the universe
The manifestation recipe to attract and manifest your desires short, medium and long term! (Use this recipe for life!)
Clearing the blocks holding you back from your desires. Any shit from the past - we're clearing that out.
How the law of attraction works
How to get on the path of LEAST resistance to your desires.
What many law of attraction/manifestation courses MISS - the fundamental points they don't tell you!
Exercises and manifestation rituals to insert into your every day routine that are quick and effective (no meditating for hours on end).
Guided meditations to up your manifestation power.
How to make a MASSIVE shift in your life and quantum shift into the woman YOU desire to become.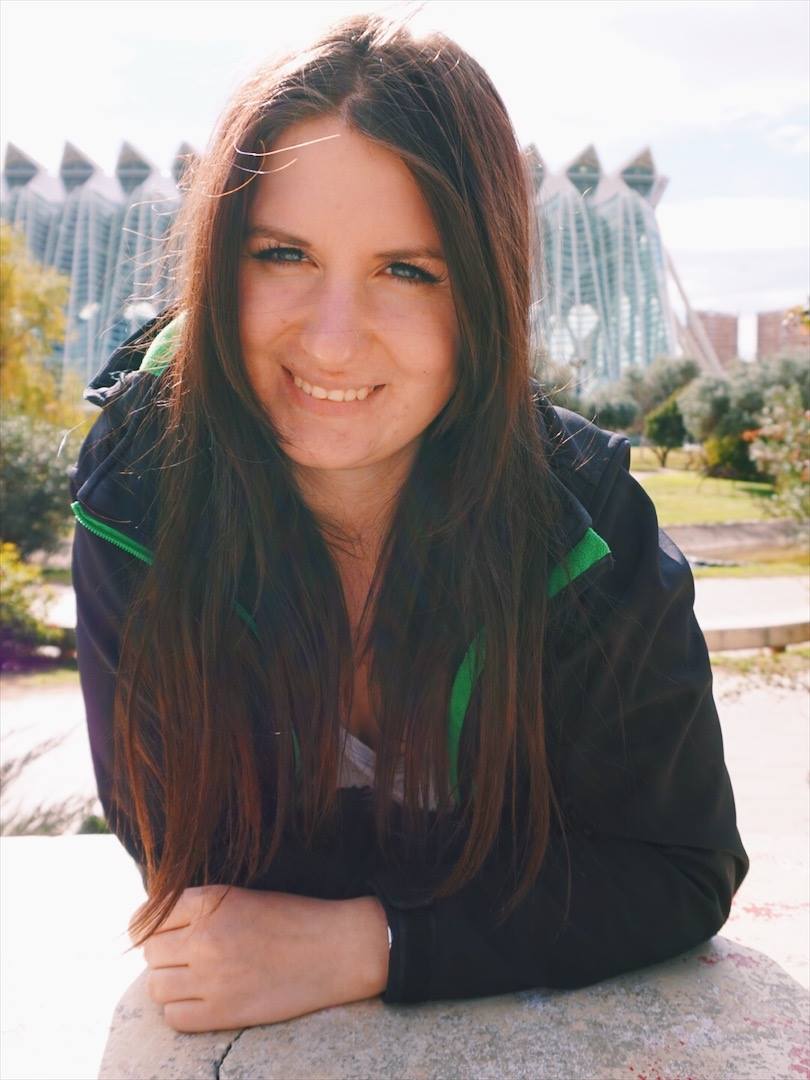 Tamina, the travelling girlboss.
"Kimberley is a wonderful coach! TMC changed my life for sure. Before I saw all the negative things that could happen and now I see all the amazing opportunities that are waiting for me. I also learned to treat money very different and created a better relationship with it - And it worked right away. Kimberley is so authentic in her way how the teaches and her positive energy is contagious. She was always there for us and she really cared about us, every single one of us. We could reach out to her all the time. One time I had a really bad time and I reach out to her and she help me right away to get out of a negative fearful mindset, back to positivity and love. I'm so grateful for her and everything she taught us and how much she cares about us, STILL! I manifested so many things I never had, some are small some are big. It is crazy how much your life can change in just 6 weeks. Thank you, Kimberley, for this amazing time!"
- Tamina @travelling.girlboss
The manifestation collective
TMC is the ultimate program to get you truly manifesting the strategic future by design you know you deserve.
Hi babe, I'm Kimberley.
I'm a gal who is OBSESSED with all things manifestation, spirituality and law of attraction.
Alongside my manifestation + wellness business, I'm a studying osteopathic student.
I refuse to make it my reality that just because I am studying, I can't be abundant.
I don't choose the poor student reality, JUST as you shouldn't - and won't!
Because you're going to be learning all the secrets I know for creating the REALITY you truly desire.
We talk money. I went from earning $10 an hour working at an asian restaurant, to a constant stream of money from both unexpected and expected sources.
I have manifested daily happiness, my soulmate, experiences, holidays, a positive environment, all from putting into action the truths I'm going to share with you.
I've coached women on how to lose weight, how to create happiness in their lives from the darkest of times - and that was without teaching the art of manifestation!
Imagine now, what can happen for you - now that I'm sharing my knowledge of the laws of the universe with you.
These results will only be super powered.
We have 6 weeks of coaching together!
6 sessions (one a week) held on the weekend so everyone can make it.
All the content is customised FOR YOU and questions are always welcome on the coaching calls.
All the content will be recorded in case you can't make it live.
My intention for The Manifestation Collective is to get you REALLY understanding how to harness the power of the universe and create your high vibe reality and manifest your desires.
There will be a private Facebook group.
BONUS: Each gal get a complimentary one on one coaching call with me during the 6 week coaching period!
Gorgeous Laura made massive quantum shifts!
I was never a kind of person who would spend a lot of money on myself. Having a coach was something I had never thought I could ever spend my money on.
For some reason I really felt drawn towards The Manifestation Collective and after a long time of consideration I decided to give it a try. I've got so many wonderful results from TMC and I've learned so much valuable knowledge that I don't regret it at all! I've been going through a difficult time in my life during the past year. Kimberley helped me to forgive a person in the past, feel gratitude towards that person and move forward with my life. I now feel in peace with the past and I am ready to start my new life.
I had a huge change in my mindset, I got the tools to manifest my dreams into reality and know how to take action towards it. I now fully trust the universe that I can manifest whatever I want!
Kimberley is easy to approach and to talk with. She explained everything in a way that it was easy to understand. I knew already about the law of attraction, but Kimberley taught us information that I hadn't heard of before. By the way she was coaching I could see that Kimberley truly cares about her customers and wants them to get results and succeed. I know I will benefit from the things I've learned in The Manifestation Collective for the rest of my life.
I am grateful for Kimberley for creating The Manifestation Collective and for myself to have the courage to join. And by the way, I got some unexpected opportunities for working beside my full-time studies and I've already earned the money back that I invested into TMC and even more.
- Laura, 24 @lauraamandak
The Manifestation Collective Program is currently closed FOR ENROLMENT!
VIP OFFERS AVAILABLE!
Maybe there's more to you than you realise.
Maybe you want to be pushed to your potential to TRULY quantum shift into the best woman you can be!
VIP OFFERS ARE AVAILABLE UPON REQUEST.
APPLY WITHIN + get the investment list sent below!
For PAYMENT PLANS: email me using the button below.